By Corbett Cummins and Heather Christianson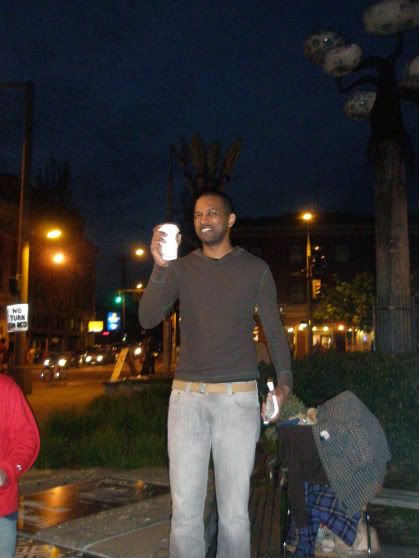 I guess there ain't no party like a Ballard street party, cuz this one wouldn't stop. It turns out that that the KEXP tent was set up in the exact same place that the People's Republic of Komedy has been holding free a weekly night of comedy ever since the nearby coffee house unceremoniously canceled their Lo-Ball Comedy Show back in April.
While it does not sound like the best of situations, Lo-Ball producer Paul Merrill says that it's turning out all right: "Even though the weather has been awful, we've been getting great crowds and a lot of walk-up traffic from folks that never knew we did comedy in Ballard."
James Parkinson, Lo-Ball's humble host for the night
Now, getting in the way of protesting comedians is usually a bad idea unless you enjoy being the butt of numerous, unfair jokes. But the Lo-Ball fellows, lead by their host James Parkinson were the picture of sweetness. They even brought free hot chocolate and cup cakes to their audience members.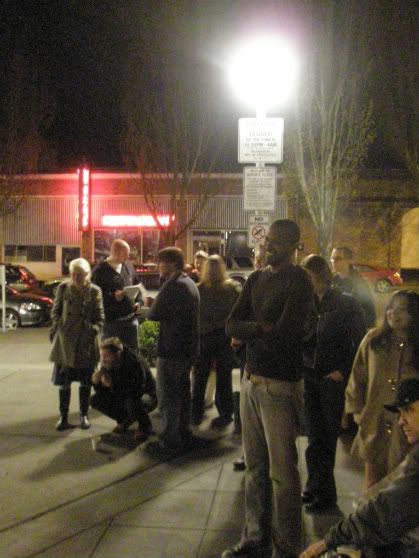 Comedians and Ballardites keep warm with laughs and hot chocolate
Lo-Ball is traditionally a proving ground for up and coming comedians. However, Fridays clandestine show featured some of their more refined performers who successfully played to the audience of curious on lookers without even the benefit of a microphone.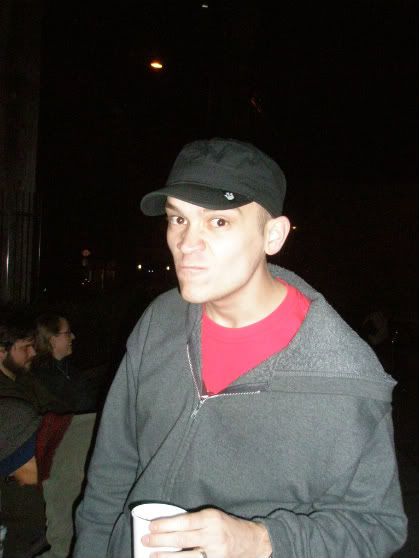 Even Andy Peters "Deliverance" face could not scare the crowd away