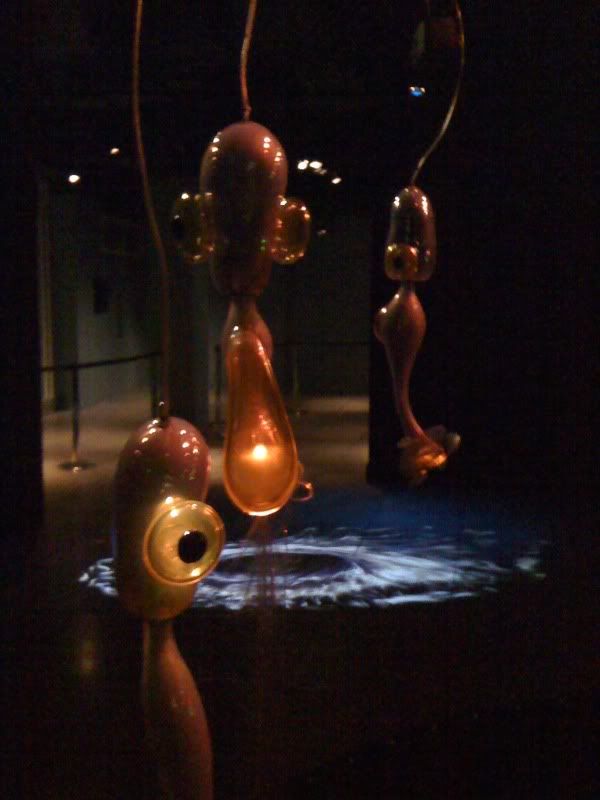 As major labels continue to exist behind the times, artists and labels with little capital and lesser reputations are producing some of the most innovative, interesting, and inspiring music. Whether it's creating a new niche in digital technology or looking to once obsolete formats, Agitated Atmosphere hopes to shed a bit of light and share a bit of information on the up and coming sounds of artists such as Maria Grazia Rosin.
Rather than shine a light on a particular album or a piece of recorded material, it only seems fair to delve into the world of art with the opening of Gelatine Lux. As is often the case with much that is covered within Agitated Atmosphere, Maria Grazia Rosin's exhibit of science fiction, underwater exploration, and minimalist composition is a unique and daring work of art that not only teases aural sensations but challenges your imagination through sight.

Gelatine Lux happens to be the latest traveling exhibit taking over the Science Fiction Museum outfit of EMP|SFM. Italian glass artist Maria Grazia Rosin, with the help of her faithful glass blowers and a couple of musicians, has brought Seattle over 20 otherworldly sea creatures bathed in artificial light. Each figure is richly colorful against the deep ebon that envelopes much of the exhibit space. Dangling precariously from the ceiling, Rosin's sci-fi interpretations of jellyfish, squids, and macrobiotic sea life hover amidst their fantastical blackened scenery. The swirling mass that pays homage to Rosin's love of black holes and whirlpools acts as a spooky welcome mat, sucking you into Rosin's vortex of mangling beauty in a dark, waterless sea.
Rosin's elegant creatures are buoyed by the ghostly soundtrack from fellow Italians, Gianni Visnadi and David Mora. The duo, known as Visnadi & Camomatic, breathe life into the bright beings through a neary two hour loop of minimalistic found sounds, field recordings, and tempered noise known as "Glass Tongues." Juxtaposed with the still life of Rosin's aquatic mosaic, the exhibit begins to heave and sway with the mechanisms of a marine habitat. Manufactured groans, squiggles, and sloshes bounce from one set piece to the next, guiding you along with each voluminous echo from over ten channels. It's the sort of soundtrack fans of minimalism scoop up from labels across the globe; yet within the realm of Rosin's world, "Glass Tongues" functions as the heartbeat. The result of Rosin, Visnadi, and Mora's collaboration may seem like high art for the aristocratic class but it lacks the pretentious shield that keeps the magician's secrets from the unsuspecting assistants. You'll be as dazzled and confused as the bourgeoisie, which has always been the breadth of lasting art. If you have the slightest slice of imaginative muscle, Gelatin Lux will make it fit.
Listen to excerpt of "Glass Tongues":
Audio clip: Adobe Flash Player (version 9 or above) is required to play this audio clip. Download the latest version here. You also need to have JavaScript enabled in your browser.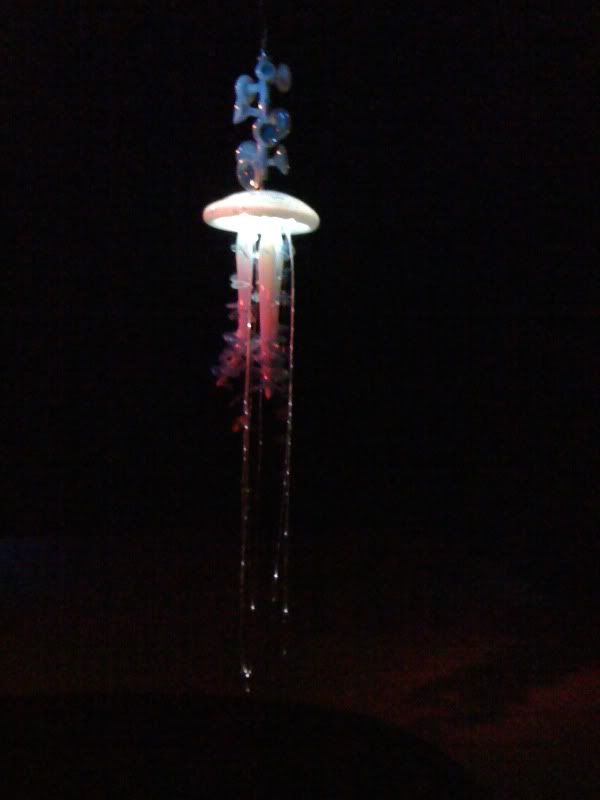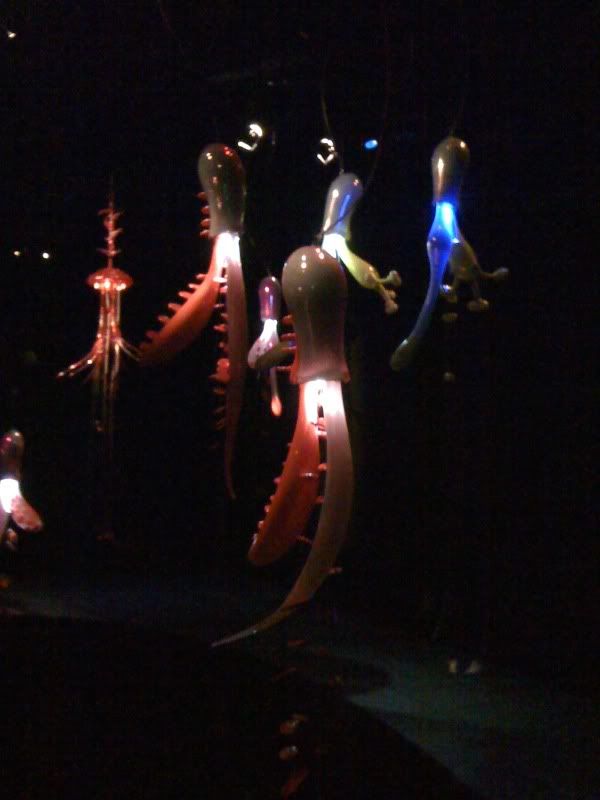 Justin Spicer is a freelance journalist who also runs the webzine, Electronic Voice Phenomenon. He writes the Monday News Mash-Up for the KEXP Blog. You may follow him on Twitter.