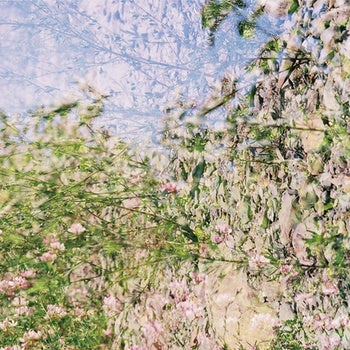 As major labels continue to exist behind the times, artists and labels with little capital and lesser reputations are producing some of the most innovative, interesting, and inspiring music. Whether it's creating a new niche in digital technology or looking to once obsolete formats, Agitated Atmosphere hopes to pull back the curtain on a wealth of sights and sound from luminaries such as Nick Hennies.
The idea of honoring memory has stood as a benchmark in recorded music. Artists of all genres and styles have used their past—be it good, bad, or ugly—as an impetus for new creation. It is in this vein that Nick Hennies presents Lineal. Constructed of old recordings of expatiated poetry from his grandfather, a wine glass, and ice cubes, Hennies' transforms the usual tools of the trade (snare drum, guitar, and piano) into ghostly visages at once distant like memories are and yet, cold and spectral like the dreams spurred by the past that linger around us for decades after their time has passed.
Lineal does more than just honor the idea of memory (Hennies is clear to point out that Lineal is not in honor of his grandfather), it relishes the chance to dissect memories like cadavers. Each of the two tracks are untitled but both share an ethereal quality that shivers like the metallic chemicals of old black and white photographs. The longer and harder you stare into Hennies' ruminations—think those old Magic Eye posters less the pastels and pixilated patterns—the more that comes to surface. The 27-minute piece that closes Lineal holds countless images; a cold blast of air that recalls winter, the sounds of water gently petting the earth will bring about remembrances of springtime love. These sensual recollections, mixed with the southern drawl of Hennies' grandfather, immediately transport each of us into our own vivid worlds. The thoughts of first loves, regrets, disappointments, and do-overs that occasionally bury themselves into our frontal lobes on the edge of slumber or at the first sign of a new disappointment and a wish to try it all again.
Listen to an excerpt:

Audio clip: Adobe Flash Player (version 9 or above) is required to play this audio clip. Download the latest version here. You also need to have JavaScript enabled in your browser.
Hennies has constructed meditation music—either to use as a guide to relive those past experiences in brief synapses or to exorcise those dormant demons that are lying in wait to seize upon you when times grow tough. The hindsight we use when cradling our memories is what ultimately shapes Lineal and gives it an extra layer beyond Hennies' elegantly lush textures. At first, Lineal will bring bouts of apprehension as it taps into your subconscious, but when you finally let go and give in, you'll float across the sky with the ghosts of the past, able to free yourself from those that have haunted you for far too long while embracing those who wish to be your guardians.
Justin Spicer is a freelance journalist who also runs the webzine, Electronic Voice Phenomenon. He writes the Monday News Mash-Up for the KEXP Blog. You may follow him on Twitter.