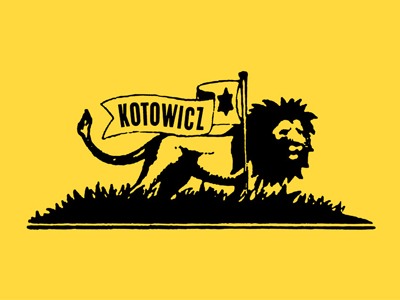 The Seattle music community, and far beyond that indeed, is at a loss as the life of Andy Kotowicz, Sub Pop's Vice President of Sales and Director of Marketing, was tragically cut short by a car accident last week. In effort to support Andy's wife, Jocelyn; his 3-year old daughter, Anna; and the rest of his family, Pearl Jam has donated an autographed Fender Standard Telecaster, signed by all members of the band, to be auctioned off with proceeds going to the Andy Kotowicz Family Foundation. If you'd like to help Andy's family, you can place your bid on the guitar or donate any amount of money directly to the foundation.

Joy Division 7″ Box-Set Due Next Month: A 7″ Vinyl Box-Set from post-punk UK pioneers Joy Division will be released on December 6th. The set, named '+-' will feature 10 7″'s all re-mastered by Stephen Morris and Frank Arkwright, and a tracklist hand-selected by journalist Peter Saville. NME has all the details.

Arcade Fire gig cancelled by NATO: Arcade Fire have had a gig in Portugal cancelled by NATO. The band was scheduled to kick-off their European tour in Lisbon on November 18th before having to cancel the show due to security concerns over a NATO Summit Meeting being held during the same weekend. Read about it here.

Broken Bells borrow Hall & Oates Video: What do you get when you superimpose Broken Bells singer James Mercer's mouth with Daryl Hall in the 1981 video for "Private Dancer"? See for yourself (via Rolling Stone):

Colin Meloy, our recent guest live on the from the Ace Hotel NYC during our broadcast during CMJ, has just announced that the title of the next (and sixth) album by The Decemberists is… wait for it… The King Is Dead! Colin played a few songs from the album, slated to be out on January 18th, during his acoustic performance. But right now, you can grab a free download of the first single, entitled "Down By The Water":

Crystal Castles – "Not In Love" (featuring Robert Smith): If you haven't already heard this amazing new song by Crystal Castles and Cure frontman Robert Smith, you should immediately go to Gorilla vs Bear who has posted a link for the MP3.

Gorillaz already working on new LP: Stereogum has details on a new Gorillaz record already in the works, Damon Albarn also discusses a new album with The Good, The Bad, The Queen, and details on his band with Flea and Tony Allen. Stereogum has the details.

The Pains of Being Pure at Heart, Heart in Your Heartbreak: The Pains of Being Pure at Heart are scheduled to release a 7″ single in December. "Heart in Your Heartbreak" is one of the songs from their upcoming album, Belong, scheduled to be released next March. Head over to Filter for more.

Kanye West extends olive branch to George W. Bush: After the President called Kanye West's now famous Hurricane Katrina statement "One of the most disgusting moments of his Presidency," Kanye has extended an olive branch to the former President, stating "I can definitely understand the way he feels." Read the whole story on Pitchfork.