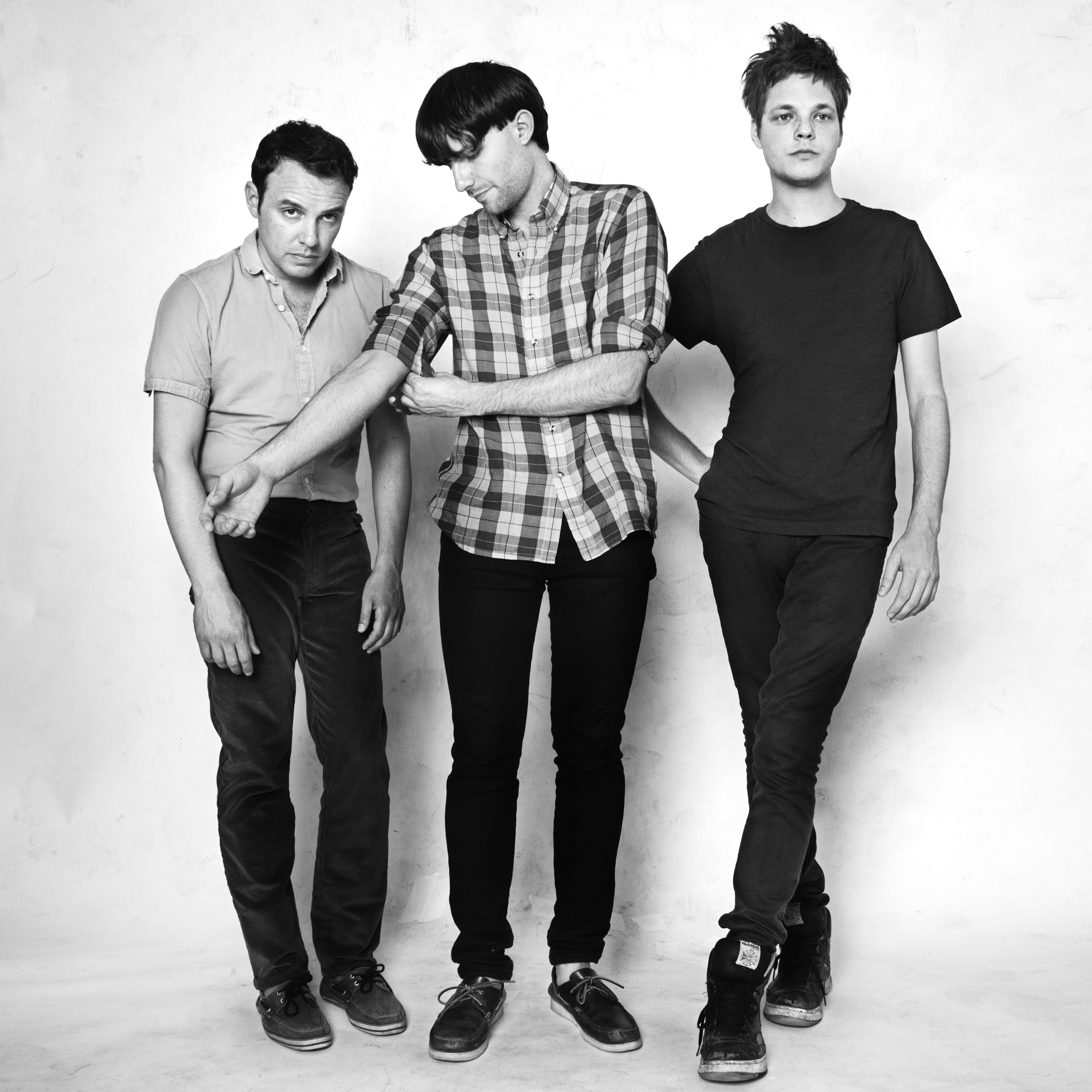 Every Monday through Friday, we deliver a different song as part of our Song of the Day podcast subscription. This podcast features exclusive KEXP in-studio performances, unreleased songs, and recordings from independent artists that our DJs think you should hear. Each and every Friday we offer songs by local artists. Today's selection, featured on The Morning Show with John , "The Dawn of Your Happiness is Rising" by Violens from the 2010 album Amoral on Friendly Fire Recordings / Static Recital.
Violens – The Dawn of Your Happiness Is Rising (MP3)
After Violens dropped a series of mixtapes free to the public via their website, Friendly Fire Recordings picked up the New York band and finally refined the collage of songs and remixes into a cohesive, clean batch of songs worthy of a debut full-length. Amoral was thus released, and out of the bright poppy cuts stands out today's song of the day.
With so much going on in each and every fiber of "happiness," it takes a few listens to pinpoint just what it is you like about the song. Simplified, however, the tune is jaunty fun and nostalgic — nothing sounds more like a kinky Red Hot Chili Peppers bass riff than the song opener and nothing more like The Smiths than the guitar riffs that follow. The song is a culmination of the salad days between the 80s and 90s where extreme positivity and pop coincided with an ironic darkness that summon The Cure and The Smiths. Violens are refreshing as hell given the complete lack of shoegaziness or electronic pops and clicks, yet subtle fuzz and feedback creep in almost at the end, but the rays of sunshine beaming out of the lead singer's voice smash it all to pieces.
Unfortunately, no new shows are listed on their MySpace page right now, but check back for updates soon. For now, you can watch the official version from their previous single "Violent Sensation Descends," which we featured as a Song of the Day back in 2008: