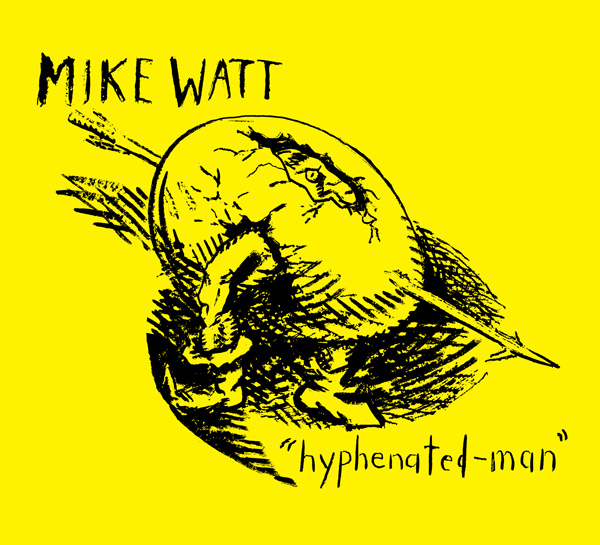 As major labels continue to exist behind the times, artists and labels with little capital and lesser reputations are producing some of the most innovative, interesting, and inspiring music. Whether it's creating a new niche in digital technology or looking to once obsolete formats, Agitated Atmosphere hopes to pull back the curtain on a wealth of sights and sound from luminaries such as Mike Watt.
The legend that is Mike Watt begins with the humble environs of San Pedro. Watt has drawn inspiration from his California surroundings with deftness and sweetness while never cheating listeners out of the 'real' San Pedro. As his musical career has evolved, so has the prism by which Watt disseminates his life. Watt's first solo album, Ball-Hog or Tugboat, was a 90s coming out party. Folks unfamiliar with his work in Minutemen or fIREHOSE were introduced to Watt with the help of alternative darlings.
Yet Watt's real artistry was yet to come. He quickly followed up Ball-Hog or Tugboat with what became his first 'rock' opera, Contemplating the Engine Room. It took seven years before Watt's second opera, The Secondman's Middle Stand saw light. Seven more years passed until Americans stood glad-fisted with the arrival of Hyphenated-Man via Watt's new clenchedwrench imprint.
Seven years is a long wait but Hyphenated-Man proves well worth it. Watt blows through 30 songs in 47 minutes, rekindling the get-in-get-out spirit of the Minutemen. Watt's fourth album and third opera revolves around the loose theme of hyphenated men, all with an affliction or personality quirk worth a couple minutes of musical discussion. However, the speed in which Watt delivers his manifesto on the absurdities of the human species is apt for his subject matter. In a society when too much thought slows production and too little leaves gaps, Hyphenated-Man is the baby bear's porridge. But Hyphenated-Man is deeper than its contemporary roots, influenced by the 15th Century paintings of Hieronymus Bosch. Only in the world of Watt can punk interact with opera and classical art. It's a world in which Watt gives few glimpses, but each is a treat worth cherishing.
Justin Spicer is a freelance journalist whose work can be viewed at his website. He also pens Deserted for the KEXP Blog. You may follow him on Twitter.