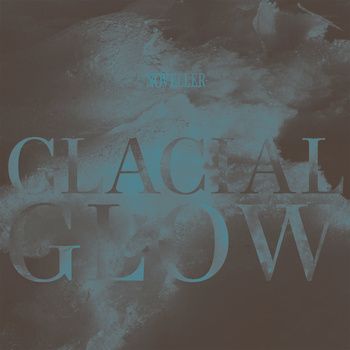 As major labels continue to exist behind the times, artists and labels with little capital and lesser reputations are producing some of the most innovative, interesting, and inspiring music. Whether it's creating a new niche in digital technology or looking to once obsolete formats, Agitated Atmosphere hopes to pull back the curtain on a wealth of sights and sound from luminaries such as Noveller.
Ethereal. Visceral. Supernatural. Extraterrestrial.
By now, the superfluous adjectives with which to describe the output of Noveller are nearly exhausted. Thankfully so for what we're left with is the music — an outcome preferred to the prattles of know-it-all wordsmiths.
But we stand face-to-face with yet another rambling because as easy as it is to dismiss meaningless words, it should be difficult to dismiss soulful music. Such is the work of Sarah Lipstate, who effortlessly (or seemingly so) combines visual and aural into a package that doesn't offend the art crowd or come across as forced cross-pollination to music aficionados [see: snobs]. More so, Lipstate is able to mix mediums through a palette of pedals and carefully plucked/strummed/rubbed/toyed strings.
Glacial Glow (released jointly between Lipstate's own Saffron imprint and Weird Forest) continues Lipstate's remarkable run of visual creation by means of musical interpretation. Music that can engage the imagination as it pleasures the senses is rare, no matter the label. Lipstate's calculated rhythms and articulate melodies sink deep into the cerebellum. The pulsing bass line of "Blue," heavy and repetitive, plays freely with the airy effects that float in and out of Lipstate's cinematheque. "Waxwing" borrows from classical masters, recalling the elegance of rococo and the playfulness of Tchaikovsky's Peter and the Wolf and The Nutcracker; Lipstate's variations standing in as characters similarly to the whims of the Russian composer. The vastness of "Ends" is captured in the waves of notes cascading from Lipstate's melodic narrative, only to be reflected by collaborator Chris Habib's poetic video.
Close your eyes and allow your creativity to play filmmaker to Lipstate's soundtrack. Despite her visual prowess (and the Habib video), Glacial Glow is able to mold its own visions through the Noveller stamp.
Justin Spicer is a freelance journalist whose work can be viewed at his website. He also pens Deserted for the KEXP Blog. You may follow him on Twitter.