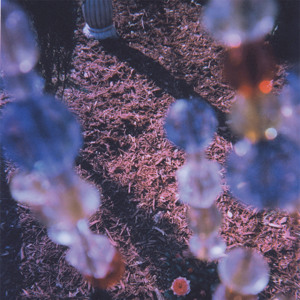 As major labels continue to exist behind the times, artists and labels with little capital and lesser reputations are producing some of the most innovative, interesting, and inspiring music. Whether it's creating a new niche in digital technology or looking to once obsolete formats, Agitated Atmosphere hopes to pull back the curtain on a wealth of sights and sound from luminaries such as Imaginary Softwoods.
John Elliott has long toiled as a member of influential Cleveland outfit, Emeralds. Now that the band's tentacles have long stretched from their ancestral home (with principle member Mark McGuire recently relocating to Portland) thanks to a stack of critically acclaimed and well-received releases, each member has begun to focus on their varying solo and side projects.
It's with this care and dedication to craftsmanship that Elliott's Imaginary Softwoods has exploded onto the scene in the midst of quite from Emeralds. His latest under the moniker, The Path of Spectrolite, proves another feather in not only Elliott's cap but that of label Amethyst Sunset at capturing the underbelly of Ohio. It isn't just rock and roll and Midwestern identity crises; a world removed from such old traditions exists and Elliott captures it beautifully throughout The Path of Spectrolite.
The A-side is dazzling, beginning with the overwhelmingly chill "Entrance Through the Selenite Pillars." Broken into three part, rather than approach his synth compositions as the work of complicated progressive rock, Elliott creates accessible ambience. The side slowly builds on the opening triptych as it blasts off from Elliott's Ohioan launch pad into dazzling skies full of twinkling keys and rich, lavish melodies. The beauty of The Path of Spectrolite is how expansive the sound without inundating the melodies with the signatures of ambient and drone created by synth. The spatial and surreal touchstones still exist but Elliott is honed on creating recognizable melody while repurposing the synthesizer as it was meant to be: a substitute for instrument and voice.
Listen to "Eye Color":

Elliott's greatest triumph kicks off Side B. "Black Water and Ice" is smooth yet ominous; victorious and defeated. The track is solemn in its melody, twisting the synth into an instrument of sorrow after the A-side's optimistic pangs. Much like the rainbow feldspar for which the album derives its name, "Black Water and Ice" represents the jagged black rock that houses the oil slick beauty of Side A. In this pool of black lies a natural phenomena of unique color, much like that of The Path of Spectrolite. It's rare a story can unfold with pictures or narration but Elliott has accomplished such a feat in an ode to the natural and supernatural.
Justin Spicer is a freelance journalist whose work can be viewed at his website. He also pens Deserted for the KEXP Blog. You may follow him on Twitter.