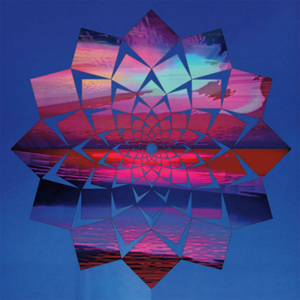 As major labels continue to exist behind the times, artists and labels with little capital and lesser reputations are producing some of the most innovative, interesting, and inspiring music. Whether it's creating a new niche in digital technology or looking to once obsolete formats, Agitated Atmosphere hopes to pull back the curtain on a wealth of sights and sound from luminaries such as Le Révélateur.
The name Roger Tellier-Craig isn't likely to ring bells when you hear it, but Tellier-Craig's contributions to modern avant-rock and composition is well known to those who have heard it. A member of Godspeed You! Black Emperor for five years (1998-2003), Tellier-Craig left the mythical outfit to work on other projects (Fly Pan Am, Et Sans, and Pas Chic Chic among them) before embarking on his most ambitious turn yet: solo artist.
Under the canopy of Le Révélateur, Tellier-Craig elevates the synthesizer game. As it has stood since its re-emergence from the underground in the early 2000s, synth has long been an instrument linked to futuristic trappings; the playground for improvers and quick witted musicians eager to crank out transformative melodies based on spatial drone and outer space concertos.
Released via like-minded Steve Hauschildt's Gneiss Things label, Le Révélateur's debut full-length, Fictions, is a coherent and fully-realized composition from start to finish. The album's three acts (calling them songs or tracks minimizes their impact) speak to masters Mozart, Bach, and Beethoven. Calm, anticipation, patience, and climax set the stage just for 18-minute opener, "Receiving Mirages." A lengthy piece, total investment is rewarded with Tellier-Craig's subtle layering. "Receiving Mirages" builds slows, swelling only when the next layer is delicately applied. Tellier-Craig utilizes synth as it was originally meant, using the monolith to synthesize sounds of other instruments to compliment the spacey landscape he crafts underneath. The composition eventually begins to grow exponentially before blasting off with a mélange of melodies piled atop each other, yet never lost in the din.
B-side juxtapositions "Age Maze" and "Bleu Nuit" mirror the beefy A-side cut, slowly wielding energy from the synth until full on juice, overflowing with positive current before kinetic explosion rocks each piece—the core somehow untouched by the blasts. Lending further character to Fictions is the crackle and spin of the vinyl. The return of vinyl is often nothing more than an aesthetic choice but the manner in which Tellier-Craig constructs Fictions, those vinyl pops seem to place themselves in opportune spots, lending further color to an already flashy palette.
Those who would bemoan Tellier-Craig from abandoning post-rock goliaths will quickly find themselves agape at the sonic transformation at hand throughout Fictions. It's a giant step in sound design; ignorance of such talent can no longer be tolerated.
Justin Spicer is a freelance journalist whose work can be viewed at his website. He also pens Deserted for the KEXP Blog. You may follow him on Twitter.