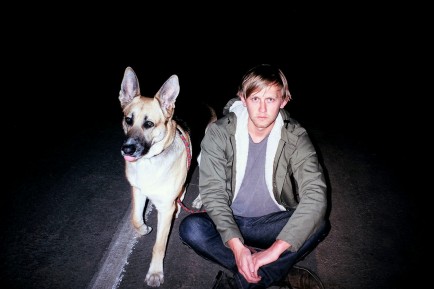 Every Monday through Friday, we deliver a different song as part of our Song of the Day podcast subscription. This podcast features exclusive KEXP in-studio performances, unreleased tracks, and recordings from independent artists that our DJs think you should hear. This week we're featuring bands playing at this year's CMJ Music Festival in New York City, where KEXP will host a series of intimate live performances in the lobby of the Ace Hotel New York, sponsored by Toyota Free Yr Radio. Today's selection is "For the One" by Waters from their 2011 album Out in the Light on TBD Records.
WATERS – For the One (MP3)
On the tails of the breakup of Bay Area band, Port O'Brien, frontman Van Pierszalowski took to the road – nee the sky lived in several different places, and landed in Oslo, Norway where he met some great musicians and the conception of WATERS took flight. What became of it all is Out in the Light, WATERS' debut recently released in September. Now returning to Californiai with a new band and some murmurings of what has become, today's song of the day is raw, spirited, and on the verge of blowing out your speakers.
After performing at CMJ, including a performance LIVE on KEXP tomorrow at 7:30AM PST from the Ace Hotelin NYC during KEXP's live broadcast, WATERS will make a few more stops in the U.S. and then will be high tailing it to Europe to finish. Stay in touch with Waters latest on his webpage including tour dates and a comprehensive photo diary of the touring life. Also, check out the highly lauded debut video for "For the On":