Metric have announced that they'll be releasing their fifth full-length album, Synthetica, on June 12 via their own Metric Music International Label. The album will mark the Toronto band's first release since 2009's Fantasies. To reinvigorate your love for Emily Haines and company, check out this video of their 2009 acoustic performance of "Gold Guns Girls" from KEXP's Bumbershoot Music Lounge:
"DoYoThing," a star-studded collaboration featuring Gorillaz, James Murphy, and Andre 3000 hit the Internet yesterday. The track was created for the Converse "Three Artists. One Song" series, and will be available to download today through Converse's website. You can also stream the track right now by clicking here.
Last November, The Barr Brothers caught the attention of a sold-out Tractor Tavern-full of Seattle music fans when they opened for Deer Tick. Based on the strength of the performance, we invited them in for an in-studio session the next morning, and the band's music has been making its way around the Northwest ever since. Now those who were left out in the cold during the November show (including myself; I was literally trying to catch a glimpse through the windows of the Tractor before giving up and heading to the Sunset) will have a chance to see the up-and-comers live; they recently released their 2012 touring schedule, which includes a stop at the Columbia City Theater on April 8. For more info, visit their website here.
… and speaking of Deer Tick, this KEXP-favorite band of routinely haggard and always entertaining country rockers are set to release a new EP, entitled Tim. The EP, slated to come out February 28, will feature four unreleased songs from the Divine Providence sessions, as well as an acoustic version "Main Street." Visit Paste for more info.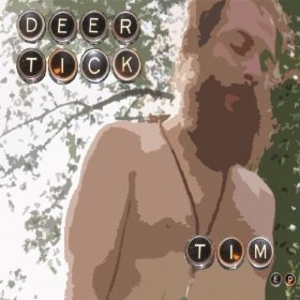 Crystal Castles have released a new video for "Suffocation," from their 2010 self-titled debut. Deemed a "fashion video," it was directed by Crystal Castles' own Ethan Kath and produced in conjunction with Vs. Magazine. Watch the video here.
So-cal rockers the Crocodiles will be releasing a new album, Endless Flowers, on June 4. Featured on the upcoming release will be "Sunday," which you can stream or download via Stereogum by clicking here. To check out a whole slew of live videos from their March 2011 KEXP in-studio performance, click here. Absent from the KEXP session is "Neon Jesus," the video for which is simply too cool to withhold. Enjoy below: